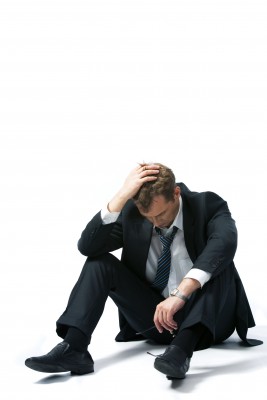 What Recruiters Can (And Cannot) Do For You
Many job seekers are under the misconception that recruiters are there to help them find a job. They aren't. Whether they're contingency, consultants or retained search, recruiters work for employers.
That doesn't mean that they can't help you find a new job.
It depends on what your goal is.
Based on my experience as a recruiter, recruiters are eager to help you when you're easy to place.
A recruiter's goal is to fill one or more open positions. If they are working contingency, they only get paid when a client hires one of their candidates. They may have to wait until the candidate is there 30-days to get paid.
While corporate recruiters are not on commission, they may be paid a bonus based on how many positions they fill. They will certainly be judged on the quality of candidates they present.
As I tell my clients, recruiters are looking for a round peg that will fit into the round hole they are trying to fill. If you're a square peg they're unlikely to spend much time with you.
While every case is different, these are some common situations.
When recruiters can help you:
You are continuing on your current a career path
You don't have gaps in your resume
You aren't chancing careers
You have solid experience directly relevant to your target position
You haven't take a year or 2 or 10 off for whatever
When recruiters (probably) can't help you:
You've been out of work for an extended period
You're changing careers
You've held several short-term positions
You're an entrepreneur returning to full-time
You're a new graduate
This doesn't mean you shouldn't try to develop relationships with recruiters, preferably while you're still employed. However, if you're not an easy placement don't count on them to find you a job.
Even if you're a sought-after candidate, it's not a good idea to sit back and wait for opportunities to come to you. Develop a multifaceted job search plan that includes active networking, working your contacts, and creating and pursuing a target list of employers.
In all cases, make sure your resume is strategically written toward your target position. Highlight  skills and achievements that will be most relevant to recruiters and potential employers hiring for your target position.
Remember, no matter how important early career wins are to you, for the most part, recruiters and employers are not interested in details about what you were doing 20 years ago.
P.S. If you're not a good candidate for recruiters, you probably won't have a lot of luck with job boards either. Here's why you shouldn't depend on job boards to find a job.