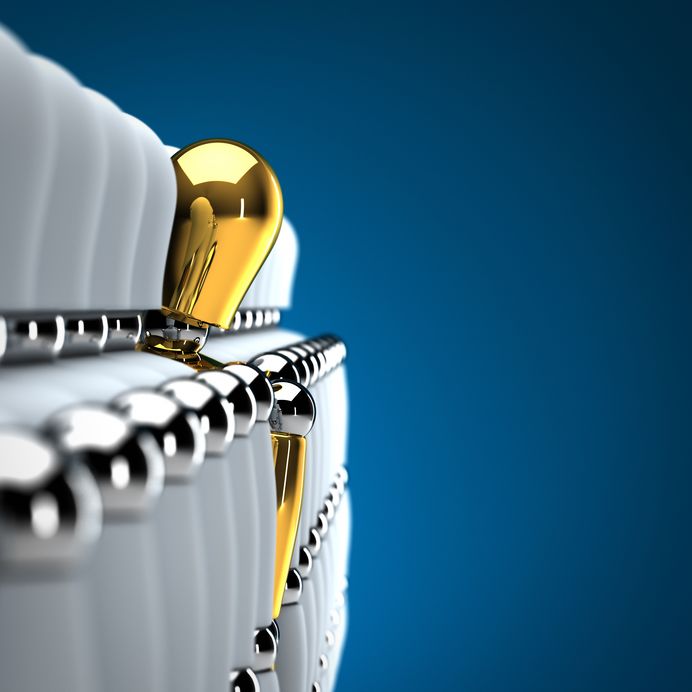 7 Ways To Increase Your Chances Of Getting A New Job
Most of us wouldn't buy a home or a car or even a new phone without some planning. Before a large purchase we'd check our credit report and research prices. Depending on the purchase, we might read reviews of realtors or retailers. We want to be prepared when we find the perfect whatever.
Yet, many people jump into a job search, a process that could change their life, with no preparation.
They see a few interesting job posts and decide it's time for a change.
Often, they don't have their resume or LinkedIn profile recruiter ready. They haven't researched the salary range for the position they seek. They may not even have a clear understanding of what they want in a new position.
Big mistake.
A job search requires as much preparation as any other big move. Here are 7 steps you need to take before you begin your job search.
#1 Update Your Resume
Get your resume in order before you start looking. While everyone has heard It's essential to always have a resume ready to go, most people don't. They end up sending out an old, revamped, task-focused resume and wonder why they don't get any response.
Unfortunately, compelling, results-driven resumes don't get written overnight. Most qualified resume writers are booked weeks in advance.  If they do agree to a quick turnaround, and many do not, there is generally a hefty rush fee.
If you don't prepare in advance, you're likely to end up scrambling.
 #2 Update Your LinkedIn Profile
Your LinkedIn profile is an essential tool in your job search toolbox. Every day, thousands of recruiters are on LinkedIn searching for candidates to fill open positions. If you have a "skeleton" profile, it's unlikely your profile will be seen even if you are qualified.
A strong resume isn't enough. Employers who are interested after reviewing your resume will likely visit your LinkedIn profile hoping to learn more about you. They won't be impressed with a profile that includes a headline and job titles, but little else.
Complete your profile start looking. Finish that Summary you've been meaning to write for 6 months. Fill out job descriptions and be sure to use some keywords.
#3 Update Your Online Photos
Even if you have an optimized LinkedIn profile, not having a head shot will hurt you. The most common reason for not including a headshot or using an old, outdated headshot is fear of age discrimination.
The thing is, the first thing readers think is that people without headshots are hiding something. For that reason, recruiters and employers will likely move on to the next candidate.
Putting a photo up on social media, including LinkedIn, is essential. Professional headshots are nice if it's in your budget, but a clear photo taken with a phone works find too. Before uploading it, run your photo through Photofeeler for some objective options.
Don't forget to put up a background photo as well. Having LinkedIn's generic blue background makes you look generic too.
#4 Clean Up Social Media
Social media readiness is two-fold. First, review your online presence to make sure there will be no surprises when an employer starts checking you out online. You might be surprised what a simple search on Google will uncover.
Next, remove any damaging photos and set your accounts/profiles privacy setting on high.
Then start using your social media to impress potential employers. Stop whining online. That includes complaining about every restaurant you visit.
Join LinkedIn groups and participate in conversations. Share articles and information via LinkedIn status updates to stay top of mind. Post articles on LinkedIn to demonstrate your industry knowledge. Establish yourself as a thought leader.
#5 Prepare For Salary Questions
Although in some states it's illegal to ask your current salary, recruiters are going to ask you about your salary requirements. All jobs have a salary range and recruiters need to know if you fall in that range. If the top of the range is $175K and you're looking for $225K it's highly unlikely that you will be considered a viable candidate. No matter how awesome you are.
Conduct research to learn the appropriate market rate for your target positions. There are many sites including Salary.com where you can look up salaries. Talk to people who work in the field. Decide on a salary that you can live with before beginning your job search.
But, keep in mind only "perfect" candidates will be offered salaries at the top of the range. If you have less experience than they are looking for or experience in a different industry or lack proficiency in some key skills, you won't be offered the top salary.
When negotiating salary remember that you may be able to get more vacation or the ability to work from home on Fridays in lieu of more money.
#6 Establish Criteria
Decide what's most important to you in your next position. Remember, salary is only one piece of the compensation package. Make sure you factor all types of benefits into the equation.
When putting together your list of criteria think about things like flexible schedules, tuition reimbursement, professional development, opportunity for growth, commuting time, and the chance to telecommute, even if it's only one day a week.
Make a list of 5 or 6 things that are high on your list this will make it easier for you to evaluate jobs, and eventually offers, during your job search process.
An offer than includes a $15K salary bump may sound great. But if the company's medical benefits will cost $5K more a year, but cover less, and you won't be reimbursed for education it might not be such a wonderful deal after all. It depends on what's important to you.
#7 Alert Your Contacts
While it's not a good idea to tell everyone you work with, you should alert your friends and family that you're beginning a job search. Make it easy for them to help you by being specific about your target position.
Instead of saying "please keep your eyes open for me" say "I'm looking for a position as VP of marketing with a mid-sized company" when asking for help.
Create a list of target companies (your top employers) and ask who in your circle may know someone who works for them. You may find out that your cousin's husband works for your dream employer.
As soon as you start getting the urge for change develop a plan. While it's tempting to begin looking at opportunities and updating the resume you used 10 years ago, resist.
The career ladder is a pyramid. There are lots of entry level positions, less at the management level, and fewer at the top. Competition gets tougher as you advance in your career.
You'll be more successful with a compelling, eye catching resume and optimized LinkedIn profile. You'll be more effective during job interviews if you've determined your salary requirements in advance. And you'll get more help from friends and family by being specific about your target position.