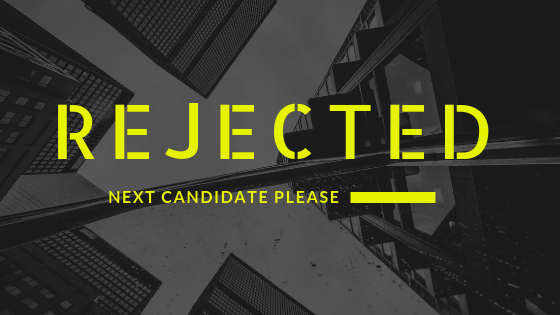 How To Avoid The Biggest Virtual Interview Mistake
The biggest mistake you can make with a virtual interview is not taking it seriously. In the past, phone interviews were used primarily for screening. A recruiter or human resources associate called potential candidates to get basic information: are they still looking, do they meet the essential qualifications, do their salary requirements fall in the employer's range, etc.
They also screened for basic communication skills. Can this person carry on a conversation?
If the candidate passes the initial screening they were invited in for an interview.
Virtual interviews, even for local candidates, was becoming more common when I was a recruiter almost 10 years ago. When COVID hit virtual interviews became the only option.
And it looks like virtual interviews are here to stay.
Interviews 2022
Today, candidates will likely have have several virtual interviews before being invited for an in-person discussion.   
A screening interview – with a recruiter or HR associate

A longer interview with senior HR personnel

A phone or Skype interview with the hiring manager's assistant or someone else on the team

A phone or Skype interview with the hiring manager
While these steps are a generalization, the point is that you should expect to have 2 to 3 video or phone interviews before meeting anyone in person.
Virtual Interviews Good/Bad
Virtual interviews are more convenient for the employer. First, they can conduct several interviews in a shorter amount of time. Second, the employer can save additional time by conducting virtual interviews from their desk. (Hiring staff is yet another task a manager has to squeeze into an already packed day.) Finally, they don't need to book a conference room in advance.
Most candidates would rather meet in person. They feel that they make a better impression in person. And they probably do because they treat all virtual interviews like screening calls.
.This is a BIG big mistake.
One that may kill their chances of moving forward Which is why it's essential to treat each phone or video interview just as seriously as a face-to-face meeting.
Keys To Successful Interviews
Realizing that you need to treat virtual interviews as if you were there in person is the first step to being more successful. Here are 5 ways to help you move forward.
#1 Choose a quiet space where you won't be interrupted, If you're in an office make sure you won't be overheard. Avoid anywhere on your employer's premises if possible. That includes your private office, the rest room, or a well-trafficked area like a stairwell. The day you're interviewing with a recruiter will be the day that your boss decides to take the stairs.
#2 If you're scheduled for an interview where you'll be using your cell phone, make sure you are someplace where you will have good reception. Visit the location to check your service in advance. It's nearly impossible for a recruiter to conduct an interview when your voice is garbled, or your phone keeps cutting in and out.
If you're scheduled for a video make sure your camera works as well. If you're using a laptop, make sure you're near an outlet or the battery is fully charged. In the absence of extenuating circumstances, there's no excuse for losing your connection.  
#3 Research the company just as you would before an in-person meeting. Avoid being considered the lazy candidate by reviewing the company's website, LinkedIn page, and social media platforms. When the interviewer asks if you're familiar with the company they won't be impressed if you mutter "no." They expect a few thoughtful questions and comments that show you've done your research.
Visit the LinkedIn profiles of the people you'll be talking with as well. Finding you have things in common, like attending the same college, can help you quickly establish rapport.  
#4 Prepare notes and have them nearby during your interview. Notes should include information about the employer and the people you'll be interviewing with, and a few prepared questions for the end of the interview. Be sure to have your resume on hand to prompt you with names, dates, and accomplishments.
If you're being interviewed via video, make sure that your notes are not front and center during the call.
#5  Make sure the background is clear and uncluttered. If your only option is a messy room, you might want to try using a virtual background. Be aware that if you don't have a green screen, your image will be effected. If you talk with your hands, they may appear to go in and out of the screen.
#6 Know your resume cold. Be prepared to answer questions about your claims on LinkedIn and other social media sites too. Everything on your resume and available online is fair game during the interview process.
#7 Let your personality shine! Most people do better during in-person interviews because "they" are there. Remember to smile (naturally) during virtual interviews. Even if you're on the phone. Studies have shown that people can "hear" a smile in your voice.
Bonus: If you're on the phone, stand and walk around a bit to keep up your energy. Boost your confidence before every interview with the Superhero pose.  
Don't blow virtual interviews by not taking them seriously. Prepare as you would for an in-person meeting. Pay attention. Be enthusiastic. Sell yourself to the interviewer.
Follow up with a thank you note. Even if it's only the 1st 20-minute screening call with a recruiter. Express your interest in the job and the company and mention anything you forgot to say during the call.
Remember each person in the chain has the option to recommend that you move forward. Or not. When I was a recruiter, I wrote a 1 page "report" about each candidate I interviewed and submitted it to the hiring manager along with the candidate's resume.
Once you reach the final stage (only a few candidates left standing) focus on getting the job. Until then, your primary goal should be to keep moving forward in the process. You'll probably have 3 or more virtual interviews before getting a face-to-face meeting. Make each one of them count.