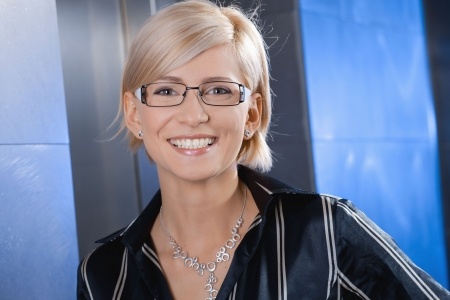 How To Use LinkedIn To Increase Your Opportunities
Whether you're actively looking for a new job or just want to keep your options open, LinkedIn has a lot to offer.  Of course, you need to have a robust LinkedIn profile. Today, LinkedIn is like Google for people, without an optimized profile it's unlikely you'll be seen in a recruiter's search.
But creating a compelling LinkedIn profile is only the beginning. Over the last few years, LinkedIn has added several functions that can help you move forward in your job search.
Here are 4 ways to up your chances of finding a job through LinkedIn.
Tell Recruiters Your Looking
If you're actively looking or even open to new opportunities, LinkedIn lets you tell recruiters you're looking for free. It only takes a few minutes to go into your Settings & Privacy and set up your Job Seeking Preferences.
Once you click on Manage Job Alerts, LinkedIn allows you to edit your Career Interests. In Career Interests, you'll have the opportunity to select Job titles you're considering, types of jobs you're open to, the size of the company you'd like to work for, and more. LinkedIn notes that while they can't guarantee your employer won't find out, they "take steps to keep Recruiter users who work at your company, as well as related companies, from seeing the career interests that you share."
Follow Target Companies
Creating a list of target employers and following them on LinkedIn is a good way to keep up with them. You may learn about changes within the company like acquisitions, mergers, or if the department you're pursuing has a new VP. It's also a good way to learn about job openings.
Set Up Job Alerts
Another reason for following companies? Last year LinkedIn began prompting users to turn on job alerts for the companies they were following. This gave job seekers an opportunity to get a jump on potential candidates who were not following the employer.
When you click on Manage Job Alerts, you'll be able to edit your Career Interests page so recruiters will know more about what you're looking for.
Let Employers Know You're Interested
Recently, things got even better. Now LinkedIn provides a way to let employers know that you want to work for them. When you set up a "job alert" for a company, LinkedIn will let recruiters at that company know that you are interested in opportunities with them.
As a former recruiter I can say that recruiters are more likely to contact someone if they know the person will be receptive.
If you're an active job seeker or just open to seeing what's out there, LinkedIn should be one of the primary tools in your job search toolbox. Start by following your target employers on LinkedIn. Next, review the options under Job Seeking Preferences and choose the ones that work for you.
Every professional should have a robust, optimized LinkedIn profile. Over the last few years LinkedIn has made it easier to connect with employers. Spending a few minutes today can help you beat your competition tomorrow.
Want to do more? Here are 10 ways to make your LinkedIn profile more compelling.